In a few short days children, parents and staff will begin a new school year at Sisu, formerly Challenged Child and Friends.
Thursday afternoon, prior to the school's open house, a crowd gathered to celebrate a new school year where the faces and programs will be the same but one thing will be different – a new name for their school.
Sisu celebrated its new name with a ribbon cutting and flag dedication ceremony.
Following the ribbon cutting, Sisu graduate, Benjamin Caron, presented his Eagle Scout project to the school. As a 2007 graduate, Caron wanted his Eagle Scout project to benefit the school that had given him so much. Caron began his early education at Sisu and is now a 15-year-old high school.
"We are thrilled to have our new flag pole," said Jamie Reynolds, Sisu executive director. "We've never had one, and are so proud that Benji recognized this need and put his mind to making it happen. It will benefit our school for years to come."
"Benji and his family worked hard over the summer to achieve this milestone accomplishment, which is something a small percentage of Boy Scouts ever achieve. That's Sisu," said Reynolds. "His story and all the others like his are why we underwent this rebranding. Every child has a unique spark and is capable of accomplishing more than ever dreamed possible. Recognizing and nurturing that spark allows them to shine in school and life."
Caron presented the flag pole and flag to the school with a brief speech highlighting the importance of the school in his life and then performed a song on his trumpet while fellow Boy Scouts Joseph Caron and Ryan Kuhs raised the flag for the first time.
Sisu is a Finnish concept generally considered not to have a literal equivalent in English. It is most easily described through a combination of various English terms including determination, persistence, grit, bravery, resilience, hardiness and indomitable spirit, according to an Sisu news release.
For more information about Sisu, its mission, its programs and to view its new promotional video, narrated by Curriculum Director Emily Cohen, visit mysisu.org. For questions and more information, call the school at 770-535-8372.
About Sisu
Sisu, formerly Challenged Child and Friends, is an integrated learning environment where children from 6 weeks to 6 years old with special needs learn and interact alongside their typically developing peers. Sisu offers the convenience of education, therapy, nursing and family support services in one location. SACS accredited, licensed by Bright from the Start and Quality Rated, Sisu serves families across 14 northeast Georgia counties.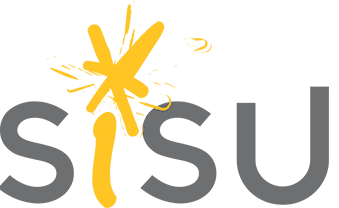 http://accesswdun.com/article/2017/8/569789/sisu-celebrates-new-school-year-new-name-with-ribbon-cutting