As the solar eclipse approaches later this month, numerous outlets in North Georgia are celebrating with viewing parties and educational presentations and some schools are delaying dismissal.

The eclipse is set to hit North Georgia around 2:30 p.m. on Monday, August 21.

Here are some of the events taking place in our area during the Great American Eclipse

Thursday, August 3

Hall County Library Lunch and Learn
Noon - 1:30 p.m. at the Gainesville Branch
Bring your brown bag lunch and learn about the eclipse. Robert Webb, president of the local Astronomer's Club, will speak about the eclipse during the Lunch and Learn Program. The first 15 will get a pair of eclipse viewing glasses.

Thursday, August 10

Hall County Library Experience the 2017 Eclipse Across America
6:30 p.m. - 7:30 p.m. at the Spout Springs Branch
University of North Georgia's Dr. Leslie Simanton-Coogan will talk about the upcoming eclipse. Eclipse glasses available.
Saturday, August 19
Elachee Solar Eclipse Festival
10:00 A.M. - 1:00 P.M. at the Elachee Visitor's Center
Enjoy a pre-eclipse astronomy day to learn how to properly prepare and safely experience the eclipse the following Monday, as well as experience the STARLAB portable planetarium, solar telescopes, an educations presentation and children's craft.Admission is $10 per person, $5 for Elachee Members. Admission includes free solar eclipse glasses and entry to the Visitor Center, Natural History and Live Animal Exhibit.

Sunday, August 20

University of North Georgia Planetarium Eclipse program
1 p.m. - 5 p.m. at the UNG Planetarium
Learn about the eclipse, including a short planetarium show featuring real, close-up images of the sun, and hear from UNG professors on eclipse-related topics. Weather permitting, special telescopes will be set up for safe, direct viewing of the sun. Eclipse glasses will be provided.

Eclipse Lecture and Information Session
5:00 p.m. - 6:30 p.m. at Rearden Theatre at Rabun Gap-Nacoochee School
Get all the information you need ahead of the solar eclipse in North Georgia on August 21. More information.

Monday, August 21
Towns County Football Eclipse fundraiser
Staff on hand starting at 7 a.m. at the parking lot near the football stadium
Support the Towns County football team and see the eclipse at the same time. $40 gets you a place to park and access to the concession booth and other facilities in the area.
Rabun Total Solar Eclipse Celebration
11:00 a.m. - 4 p.m. Rabun Gap-Nacoochee School
A viewing party at Rabun Gap-Nacoochee School with music, food, and screens set up across the viewing area to watch as a NASA feed is shown with experts walking us through what is happening as the eclipse touches each state beginning on the west coast and comes across before it leaves on the east coast. Tickets range from $5 - $30. Follow this link for more information on Rabun County eclipse events.
Celebrate the Eclipse
Noon to 3 p.m. at Toccoa Falls College
Program at the Leon and Rachel Gathany Museum of Natural History includes the science of an eclipse, historical and Biblical facts, eclipse facts that support creation and intelligent design, safe viewing and safety glasses and a photogrpah of groups as a souvenir. For more information contact Richard Gathany at 404-273-6880
Cornelia Train Museum
Noon - 4:00 p.m. at the Cornelia Train Museum
Come take a free tour, get your eclipse glasses and stick around the Depot for sno-cones, funnel cakes, and unobstructed views of the Solar Eclipse! And, every weekend begging August 4 until the eclipse, receive a free pair of eclipse glasses with every tour.
Total Eclipse of the Park
Noon - 4:00 p.m at Pitts Park in Clarkesville
Live entertainment, arts & crafts, food booths and bounce houses. Free eclipse glasses will be provided.
Total Solar Eclipse Tailgating Party
Noon - 4 p.m. at the Georgia Mountain Fairgrounds
Hosted by the Towns County Chamber of Commerce, contact (706) 896-4966 for details. The total eclipse will black out over Lake Chatuge at 2:34pm. Join us for tailgating, kids activities, food, and live music by Steven Phillips and the Midnight Express Band. The total eclipse will black out over Lake Chatuge at 2:34pm. Join us for tailgating, kids activities, food, and live music by Steven Phillips and the Midnight Express Band.

Yonah Solar Eclipse Party
Noon - 5:00 p.m. Yonah Mountain Vineyards
Join us for this once in a lifetime Total Solar Eclipse Party at Yonah Mountain Vineyards. With eclipse food provided by our newest local restaurant Catch 22 Helen.

Duluth Public Library
1:00 pm - 3:00 pm at Gwinnett County Public Library - Duluth Branch
On Monday, August 21st there will be a total solar eclipse in the USA for the first time since 1979! Here in Georgia, we'll be able to view a partial eclipse. Join us for a fun, all-ages storytime, craft, and eclipse viewing party.

Hamilton Mill Public Library
1:00 p.m. - 4:00 p.m. at Gwinnett County Public Library - Hamilton Mill Branch
The 2017 solar eclipse will be visible across the United States causing the sun to briefly disappear behind the moon. Join us for a special viewing of this rare event!
Lula Solar Eclipse Celebration
1:00 P.M. - 3:00 P.M. at Lula Veterans Park
Activities to be announced and a selection of menu items from local restaurants will be available. First 200 people will recieve eclipse viewing glasses.
Smithgall Solar Eclipse
1:00 p.m. - 3:00 p.m. Smithgall State Park
Come join Smithgall Woods in a viewing of the Solar Eclipse! Our location puts us in the path of totality, meaning the moon will completely cover the sun from view. We will view the eclipse with our two Celestron telescopes, as well as the naked eye. The last solar eclipse was in 1979 so don't miss this rare opportunity! Eclipse glasses will be provided with your program fees. A van will take you to the viewing destination.
More information
Solar Eclipse by Kayak
1:00 p.m. - 3:00 p.m. Don Carter State Park
Join the naturalist as we paddle up the northern part of Lake Lanier looking for the best spot to enjoy the epic solar eclipse. Enjoy the changes in tones as the landscape turns darker during mid afternoon. Limited pairs of protective glasses provided, bring water and water shoes. kids 6+. REGISTRATION OPENS AUG 1st. Meet at the boat ramp. Bring your own kayak / canoe or rent one here. Limited number of crafts available for rent.
More information
.
Tallulah Gorge Total Solar Eclipse Festival
1:00 p.m. - 3:00 p.m. at Tallulah Gorge State Park
Tallulah Gorge State Park will be in the direct path of the total eclipse. There will be different stations set up to make your own viewing instrument, instruments set up for people to view the eclipse, activities while you wait, including live music, crafts, recreational, and educational activities. Experts will be on hand to answer questions about the eclipse. The event is free event and open to everyone. More information.
Lawrenceville Public Library
1:30 p.m. - 3:00 p.m. at Gwinnett Library, Lawrenceville Branch
​A Partial Eclipse Event!

Fort Yargo Rooftop Eclipse Party
2:00 p.m. - 3:00 p.m. Fort Yargo State Park
Join Fort Yargo State Park on the roof of our Beach Pavilion as we view the solar eclipse. We are not in the direct path to experience the "total" solar eclipse but guests will witness a 99%+ eclipse. Solar sunglasses will be available to purchase on site. Located at beach concession stand. More information.
"Outasite" Eclipse Festival
Rabun Gap-Nacoochee Schoo, Dillard, Ga.
2 minutes, 38 seconds of total solar eclipse at 2:37pm. Plan on arriving early! Traffic will be very heavy.
Numerous school districts are also delaying dismissal around the time of the eclipse. Check with your local school board office for further information on delays.
If you have an event planned around the eclipse and would like to be included on this list, please email news@jacobsmedia.net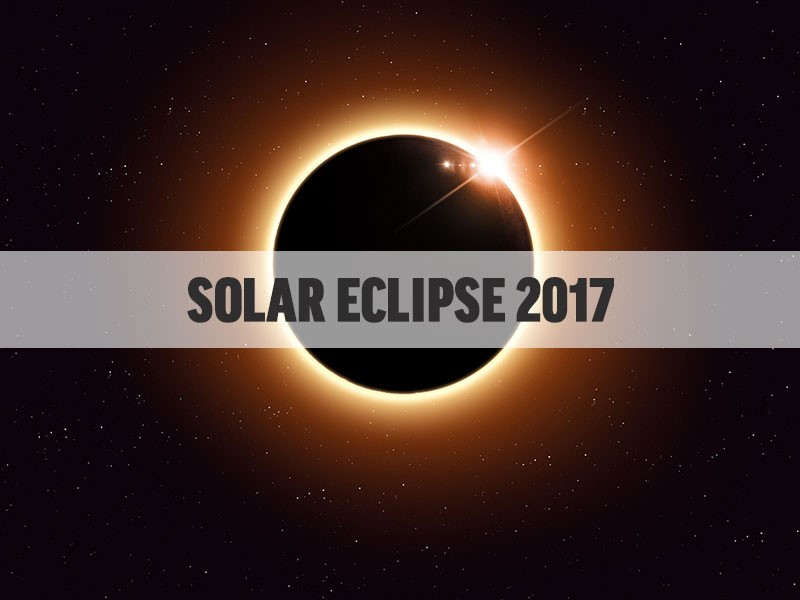 http://accesswdun.com/article/2017/8/565713/the-great-american-eclipse-where-to-see-it-and-celebrate-it-in-north-georgia