Growth - and the traffic that comes with it - seemed to be the most pressing issue on the minds of those who attended Thursday evening's open house for Hall County's comprehensive plan update.
A steady stream of citizens came through the doors of the commission meeting room at the Hall County Government Center between 6 and 7:30 p.m., most scrutinizing maps set up around the room and many talking with county officials who were there to field questions.
Commercial realtor Brent Hoffman with Berkshire Hathaway said he had reviewed the plan update online, but he wanted to come to the open house, as well.
"It helps to be here, it helps to hear other people's ideas...good place to meet and greet," Hoffman said.
He noted that he was interested in the updated plan, not only from a professional standpoint, but also from a personal one.
"I sell commercial real estate so the future land use map that designates things as commercial and residential, etc. are important to me - and then I'm a citizen. I live up in North Hall, and there's a lot of talk about growth and additional commercial real estate activity up there along with perhaps a North Hall parkway...I think that's something I'd like to see happen up in the North Hall area to help with traffic," Hoffman said.
Traffic was also on the mind of Linda Hawkins, a Gainesville resident, who lives just off of the congested Dawsonville Highway corridor.
"The traffic is horrendous as anybody who goes out that way knows," Hawkins said. "I'm just looking to see if there is a possibility of anything that can be done and what the county is planning in terms of that area."
Also among the attendees was Oakwood City Councilwoman Sheri Millwood, who said her purpose in attending the open house was two-fold.
"We have just completed a similar type of project in Oakwood - we've been working on a comp plan - and I was curious to see how the county did theirs. I'm going to be attending all of their meetings going forward. I'd like to see how their process compares to ours," Millwood said. "And, as a commercial realtor [Funari Realty], I have clients who've asked me to check on things like repositioning of roads, road widenings, so forth and so on."
While the Thursday night open house was the last open forum for discussion on the comprehensive plan update, Hall County Planning Director Srikanth Yamala said there is still time for citizens to offer input.
"[They can] just go to the Hall County web site to the
comprehensive plan page
. There's a link right there where they can send an email to me," Yamala said.
Yamala said his staff expects to present the draft plan to the Hall County Planning Commission on June 5 and the same draft to the Hall County Commission on June 15. If the commission approves the update, then it goes to the state for approval.
An update on the comprehensive plan is required every five years.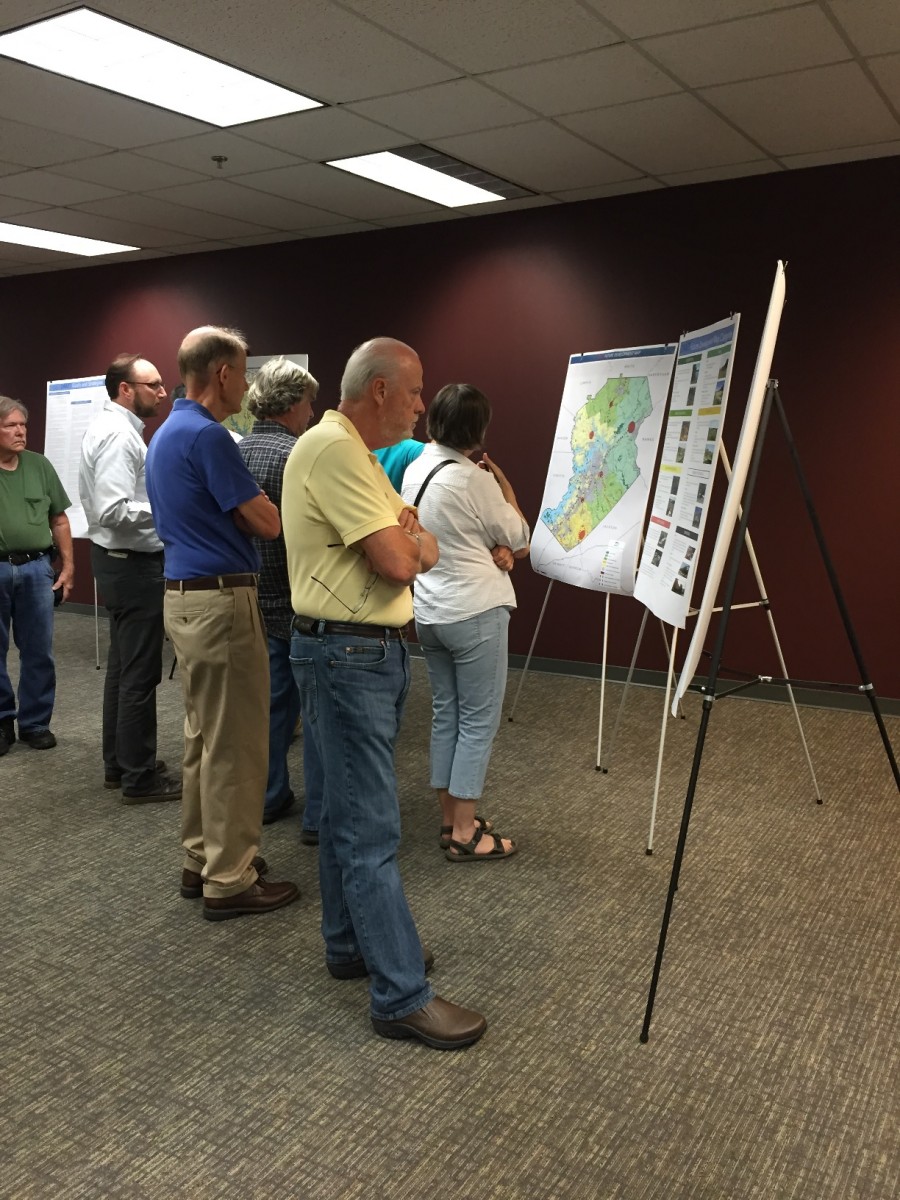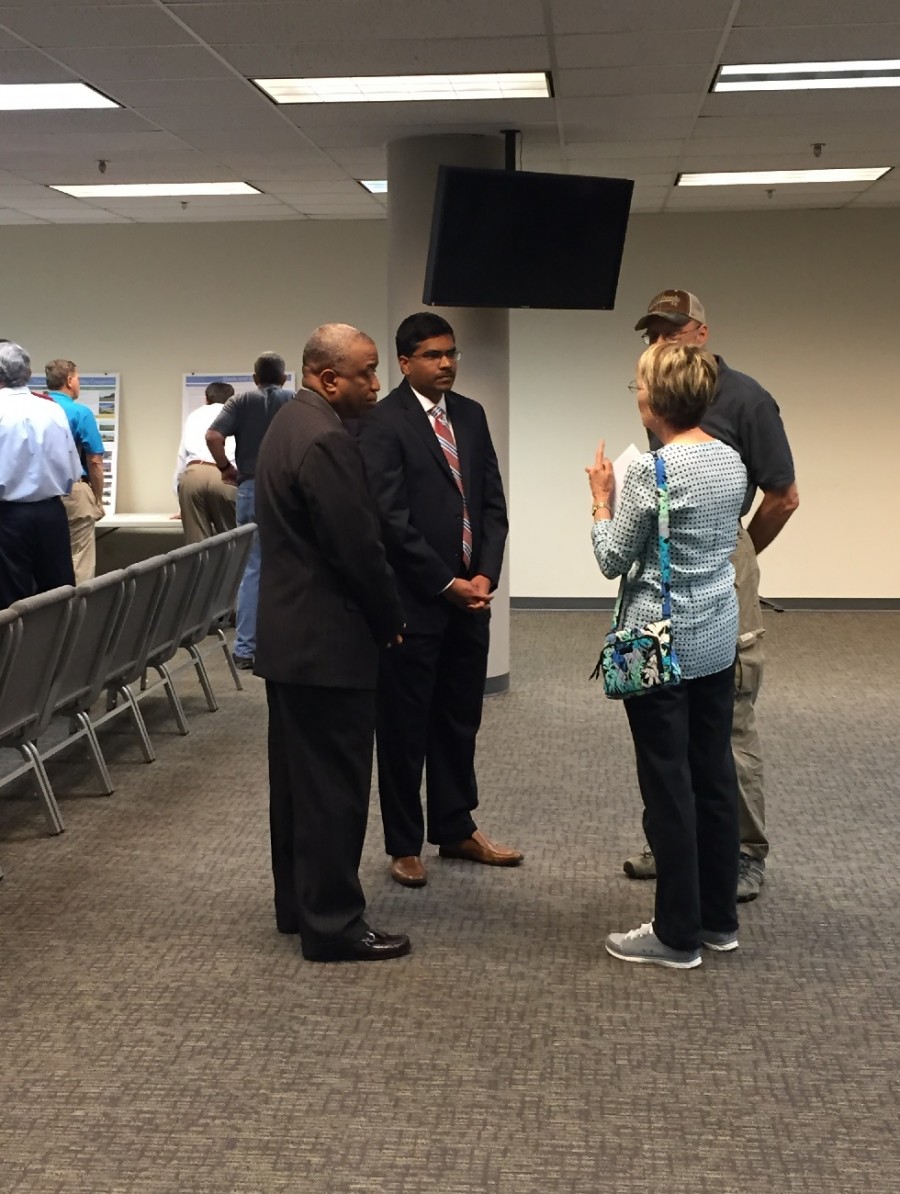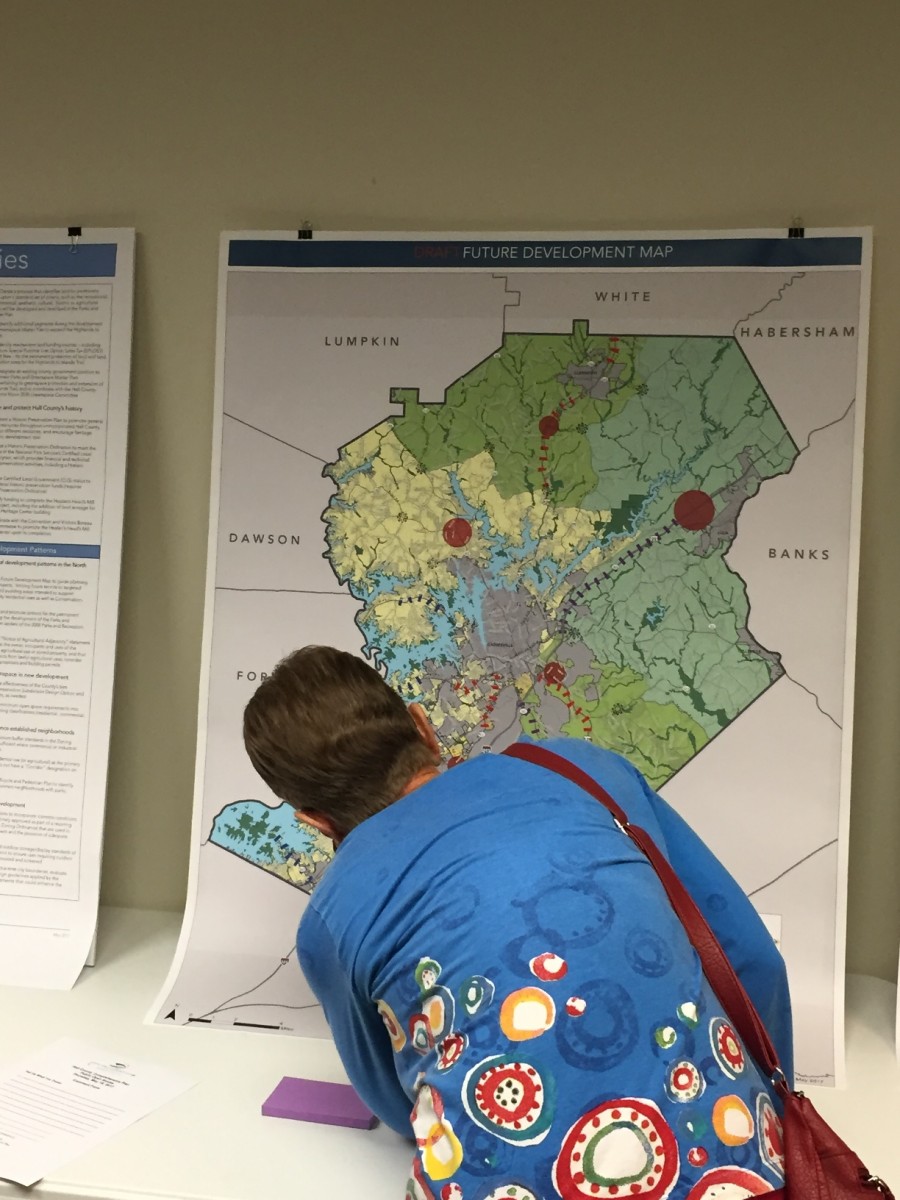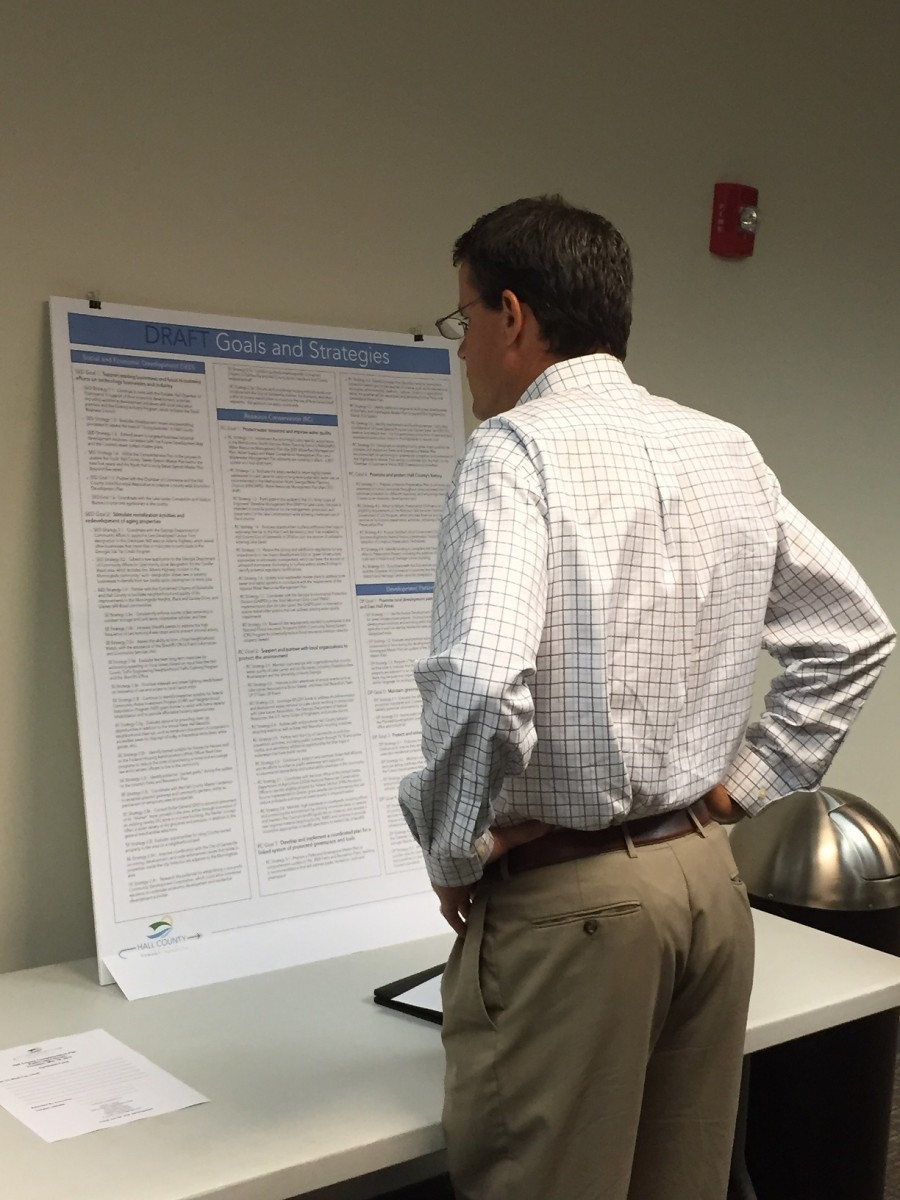 http://accesswdun.com/article/2017/5/538251/growth-and-associated-traffic-the-top-concerns-at-open-house-for-hall-county-comprehensive-plan