JEFFERSON — Justin Cole drove in Zac Corbin with the bases loaded to lift Jefferson to a huge 3-2 win in eight innings over Madison County Thursday night in Region 8-AAAA action.
The victory pulled the Dragons (16-11, 7-7 Region 8-AAAA) to within one game of Madison County (13-14, 8-6) for second place. The two teams will head to Danielsville on Friday in their season finale with the winner taking the No. 2 seed in the upcoming state playoffs.
The hit completed a comback from an early 2-0 deficit for Jefferson. Madison County had taken the lead in the third on a pair of RBI singles. The Dragons answered back in the bottom of the inning on RBI singles by Kasen Rainey and Lane Watkins.
It was a pitchers duel the rest of the way.
Brandon Trefen went seven innings allowing just the two runs on three hits and struck out four for Jefferson. Holton McGaha was equally tough for the Red Raiders going six innings allowing two runs on four hits an fanned five.
Logan Garner got the win for Jefferson surrendering just one hit while pitching the eighth.
Grant Miller took the loss for Madison County.
Corbin and Cole each had two hits to lead the Jefferson offense. Watkins, Carter Evans, and Sammy Elegreet each had one hit for the Dragons.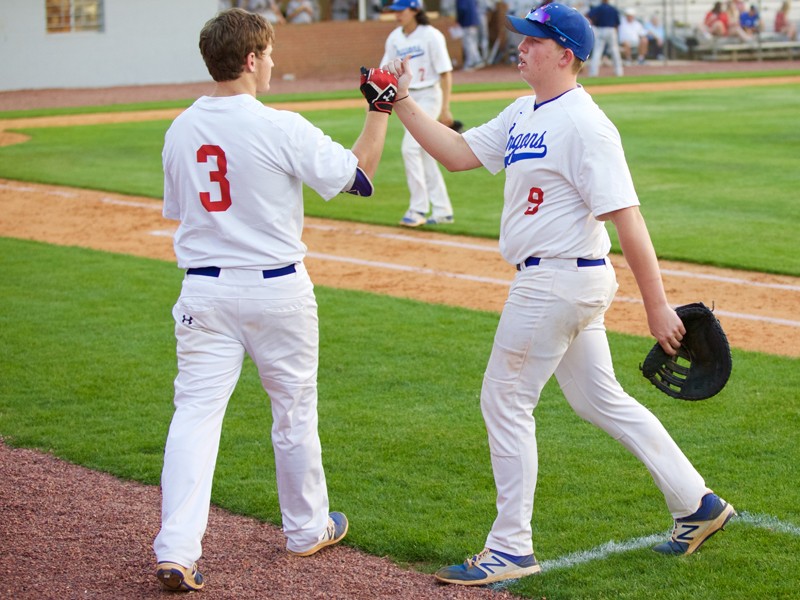 http://accesswdun.com/article/2017/4/527313/baseball-jefferson-rallies-past-madison-co-sets-stage-for-2nd-place-showdown-in-8-aaaa