The state Board of Regents has approved a tuition increase of two percent for all 28 of the colleges and universities in the University System of Georgia, which limits the increase systemwide to $27 to $98 per semester for a full-time, in-state undergraduate student.
"With the generous support of the governor and legislature, we continue to focus on college affordability, while providing quality education," said Chancellor Steve Wrigley. "Keeping tuition increases to a minimum allows the University System to provide a quality education balanced with the critical need to keep public higher education affordable."
By keeping the tuition increase to two percent for the 2017-2018 academic year following the zero percent increase for the current year (2016-2017), the University System has been able to limit tuition increases to an average of 2.2 percent annually over the last five years. The USG continues to offer some of the lowest tuition rates among peer state public higher education systems. Out of the 16 states that make up the Southern Regional Education Board, the USG has now become the sixth lowest state in tuition and fees for four-year institutions.
The University System also continues to focus on increasing accessibility through its online offerings. eCore, the USG's online core curriculum, will decrease tuition to $159 per credit hour from $169. In addition, Kennesaw State University and the University of North Georgia will decrease the cost of online tuition on average by six percent, while the remaining institutions'online tuition will remain the same with no increase for the 2017-2018 academic year.
More about the board's action can be found here.
Click here for tuition information for each institution in the system.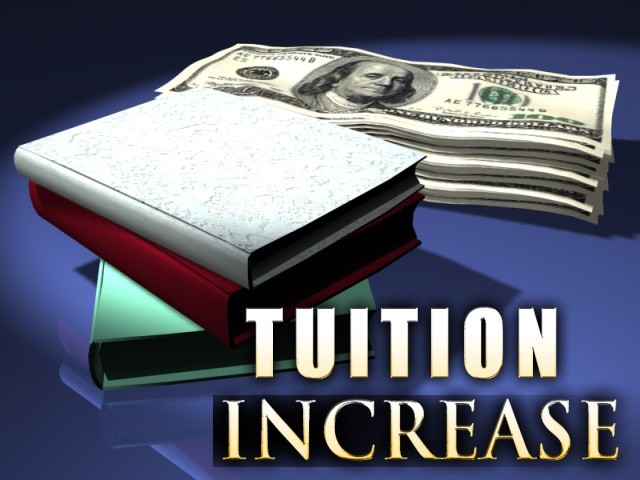 http://accesswdun.com/article/2017/4/527103/board-of-regents-approves-2-percent-tuition-hike