BALDWIN — A four-unit apartment building near downtown Baldwin was destroyed by fire early Sunday.
Fire units were dispatched to the fire at 108 King St., at 5:14 a.m.
"When units arrived on scene, they found a large, two-story structure with a full basement that has been converted into four apartments housing four families," said Baldwin Fire Chief Joe Roy on Monday.
"Units faced heavy fire conditions, protruding from the top floor and the out of the roof," Roy said. "Personnel quickly ensured that all occupants had successfully exited the structure and that no one was entrapped."
Roy said one of the occupants said he awoke to the smell of smoke and began getting everyone out of the building. Personnel from Habersham County Emergency Medical Services Med 4, which was passing by at the time of the fire, assisted in the evacuation.
"A fire truck was staged on King Street with multiple lines deployed for fire extinguishment, while another fire truck was staged on Willingham Avenue with multiple lines also deployed for extinguishment," Roy said. "We had numerous power lines on two sides of the structure with many of them being attached to the structure."
Roy said roughly two dozen firefighters performed a defensive attack on all sides of the structure.
Baldwin Fire Department was joined in the firefighting effort by Habersham County Station 12, Habersham County Squad 8 and Lee Arrendale State Prison Fire Department.
The American Red Cross was called to assist the tenants.
"We were on scene for nine to 10 hours," Roy said. "The cause of fire is still being ruled as undetermined."
Roy said he is thankful for all the support received during the firefighting effort.
"I would like to commend and extend my appreciation to all of the dedicated firefighters who assisted with this tragedy," Roy said. "Without them, we would've never had been able to minimize this incident. I would also like to express our gratitude to the Baldwin Dairy Queen, located on 441 in Baldwin, for the wonderful biscuits they donated to all the firefighters and the family members affected by this incident."
As a result of the firefighting effort, Willingham Avenue was closed for several hours between 441 Bypass and Stonepile Street.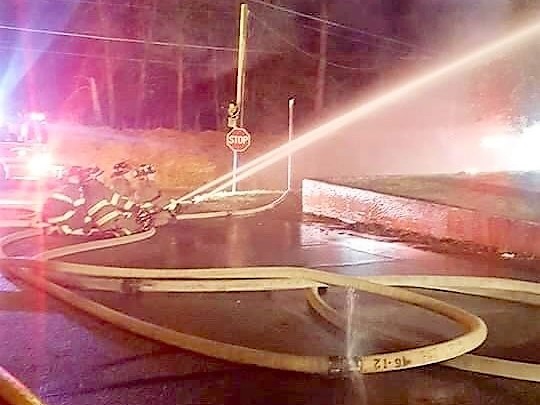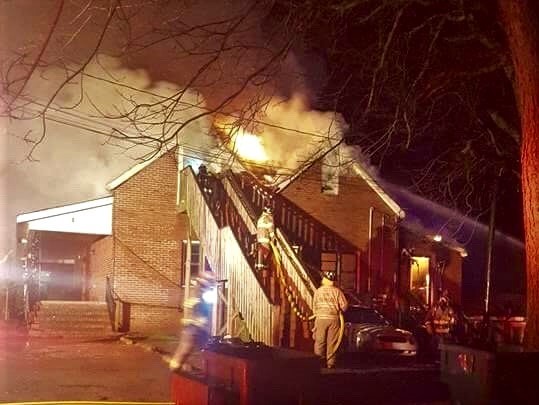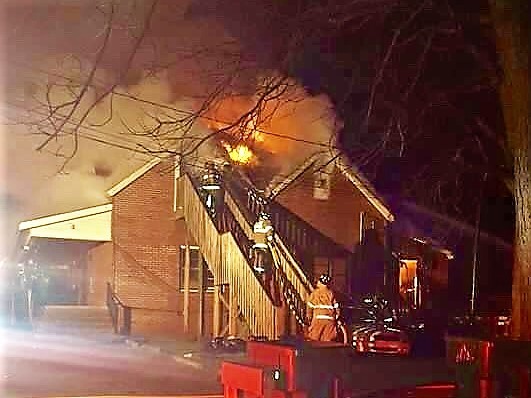 http://accesswdun.com/article/2017/3/514950/four-families-displaced-by-sunday-apartment-complex-fire-in-baldwin