Gas prices have declined 14 of the last 16 days. During that time, the national average price has declined 2 cents. Pump prices have drifted lower on increased inventories and declining oil prices.
"Gas prices are falling now, but fundamentals are pointing higher," said Mark Jenkins, spokesman, AAA - The Auto Club Group. "Gulf Coast refineries are moving into their peak maintenance season, causing them to reduce gasoline production at a time when demand is slowly rising. This seasonal trend, could push gas prices 25-50 cents higher by June, unless oil prices do not recover as expected."
Crude oil prices recorded a new 2017 low of $47.72 on Tuesday, but returned to nearly $49 a barrel by the end of the week. Conversations swirled following comments from the Saudi Energy Minister Khalid al-Falih, that OPEC would be willing to extend production cuts beyond the six-month agreement, especially if global inventories stay bloated. The energy minister's comments gave little support to the market as the OPEC production freeze continues to be diluted by elevated U.S. production. Oil service company, Baker Hughes, reported that the U.S. rig count increased again last week when producers added 14 drilling rigs in the United States. Traders will continue to watch whether OPEC and non-OPEC members make moves to further cut production in an attempt to balance the global oil supply. The most recent EIA forecast has WTI crude ranging from $46-$63 a barrel in May.
Fuel Fundamentals
(Based on weekly data provided by the EIA)
U.S. crude inventories decreased 0.2 million barrels last week. However, at 528.2 million barrels, supplies remain well above the upper limit of the average range for this time of year.
Domestic crude production increased 0.23 percent to 9.1 million barrels a day - the highest level since February 2016.
Gasoline demand declined slightly by 0.15 percent. Demand is 2.2 percent lower than this time last year and nearly 5 percent lower than the 2016 summer average.
Gasoline inventories in the gulf coast rose slightly from 79.3 to 80 million barrels. Nationwide the number declined by 3 million barrels. Declining inventories can signal rising gas prices.
Gasoline production declined nearly 3 percent at gulf coast refineries. This is to be expected as refineries reduce output during refinery maintenance season.
Refineries operated at nearly 86 percent capacity - a decline of three percentage points; 4 percentage points lower than this time last year. Declining refinery output can be a sign of rising gas prices.
Georgia gas prices averaged $2.17 on Sunday - 2 cents less than a week ago, 1-cent less than a month ago, and 21 cents more than a year ago.
The most expensive metro markets in the state are Atlanta ($2.19), Savannah ($2.19), and Athens ($2.15)
The least expensive metro markets in the state are Augusta-Aiken ($2.07), Macon ($2.10), and Albany ($2.12)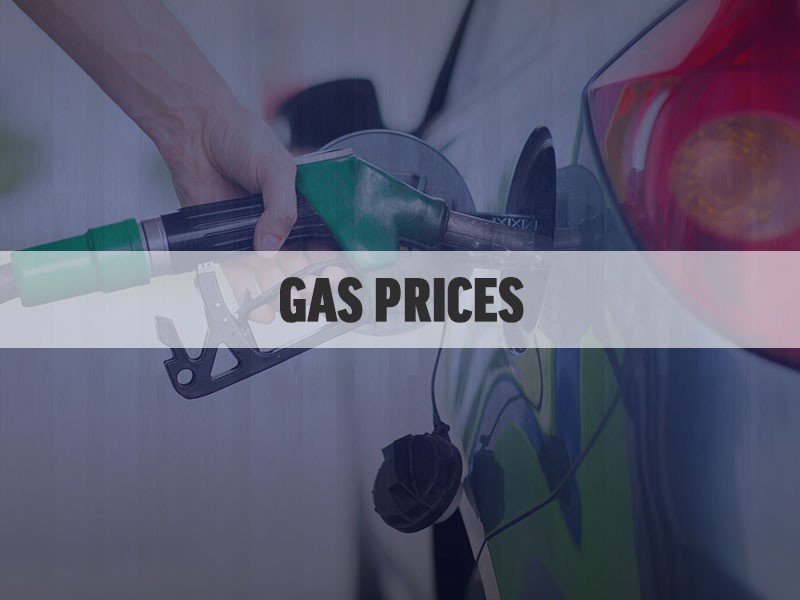 http://accesswdun.com/article/2017/3/514861/aaa-gas-prices-drifting-lower-for-now