Several northeast Georgia baseball teams have a chance to either solidify their positions or make an early move as the region schedules heat up for some regions and get started for others.
In a loaded Region 5-AAAAAAA, North Forsyth, which has advanced to the playoffs each of the past two seasons, is already in a big hole after dropping its first three region games and sits in last place after the first week. The Raiders face a huge two-game series with West Forsyth and another with region-unbeaten Lambert this week to try and get back in the playoff race.
In Region 8-AAAAAA, Winder-Barrow and Dacula opened region play last week with the nationally-ranked Bulldoggs flashing their high-caliber pitching. They held Dacula, which was averaging 9.75 runs a game, to just three total runs in a two-game sweep. The rest of the region gets under way beginning on Monday, with Winder-Barrow and Gainesville playing a huge three-game series during the week. The two teams will play in Winder on Monday and Friday and at Ivey-Watson on Wednesday. Habersham Central opens its region schedule with three games against Apalachee.
In Region 8-AAAAA, 2016 state finalists Buford and Loganville got off to strong starts with sweeps as did Clarke Central as all three are 2-0 after the first week. Only Flowery Branch did not open region play last week but the Falcons jump in this week with two games against rival Johnson and traveling Loganville on Friday. Buford is off until traveling to Clarke Central on Friday.
In Region 7-AAAA, only defending Class AAA state champion Blessed Trinity has yet to open its region slate. Marist swept Chestatee while West Hall took two-of-three from White County last week. Chestatee and West Hall will open a three-game series at Chestatee while White County opens a three-game series with Blessed Trinity in Cleveland on Tuesday. Both series switch on Friday with doubleheaders. First-place Marist plays a non-region home-and-home series with North Hall.
Region 8-AAAA opens its region schedule Monday with the top four teams opening against each other in three games series. Jefferson takes on North Oconee with two games in Jefferson while Stephens County takes on Oconee County with two games in Watkinsville.
In Region 7-AAA, North Hall remains the only unbeaten team after the first two weeks of region play. The Trojans take a break this week from region play but the rest of the region will be in critical matchups. Fannin County and Greater Atlanta Christian will play one in Norcross and then a doubleheader on Thursday in Blue Ridge. Dawson County and Union County battle to climb up the standings with two games in Blairsville. Lumpkin County will play two-of-three in Dahlonega against region winless East Hall.
Region 8-AAA got under way last week as well with the big surprise being a sweep of 2016 state semifinalist Jackson County at the hands of Morgan County. The Panthers solid pitching has been yielding less than four runs a game but they scored just four total runs against the Bulldogs. The Panthers will open a big three-game series with cross-county rival East Jackson this week trying to get back in the race. East Jackson is tied for fourth after dropping two-of-three to Monroe Area allowing 34 runs in the three games.
In Region 8-AA, Rabun County has a chance to make a move in the standings this week. The Wildcats take on the top two teams in the standings playing host to Elbert County on Monday and then traveling to Banks County on Tuesday.
Region 8-A, got under way last week and Commerce (10-3, 1-0 Region 8-A) opened with a win over Lakeview Academy The Tigers own the second-most overall wins among region teams and will play host to Athens Christian (11-3, 0-1) in a huge one-game series on Monday. Commerce then travels to Towns County on Friday for a key doubleheader. Lakeview Academy is poised to make a move this week with three huge road games on tap traveling to Hebron Christian, Athens Academy, and Tallulah Falls. Riverside Military Academy also can make a statement with key road games against Providence Christian and Athens Christian this week.
See below for all the standings for northeast Georgia regions and this week's slate of games:
Area prep baseball standings as of March 20...
Region 5-AAAAAAA
TEAM........................Region...................Overall
Milton...........................3-0.......................11-3
Lambert........................3-0.........................8-7
South Forsyth...............2-1.........................9-5
West Forsyth................1-2.........................7-8
Forsyth Central.............0-3.........................8-8
North Forsyth................0-3.........................7-8
Region 8-AAAAAA
TEAM........................Region...................Overall
Winder-Barrow..............2-0.........................11-1
Gainesville....................0-0........................10-3
Habersham Central.......0-0.........................10-5
Lanier...........................0-0..........................4-9
Apalachee....................0-0..........................3-9
Dacula.........................0-2..........................9-5
Region 8-AAAAA
TEAM........................Region...................Overall
Buford........................2-0..........................9-7
Loganville...................2-0..........................6-8
Clarke Central.............2-0..........................5-9
Flowery Branch...........0-0..........................7-7
Walnut Grove..............0-2..........................7-7
Cedar Shoals..............0-2.........................2-11
Johnson.....................0-2..........................2-11
Region 7-AAAA
TEAM........................Region...................Overall
Marist.........................3-0..........................6-9
West Hall....................2-1..........................9-4
Blessed Trinity.............0-0........................12-3
White County.............. 1-2........................3-12
Chestatee.................. 0-3........................6-11
Region 8-AAAA
TEAM........................Region...................Overall
Oconee County..............0-0.........................9-3
Jefferson.......................0-0..........................9-4
Stephens County...........0-0.........................10-5
North Oconee................0-0..........................6-5
Madison County.............0-0..........................5-8
St. Pius X......................0-0........................4-10
Region 7-AAA
TEAM........................Region...................Overall
North Hall.....................6-0........................12-3
Greater Atlanta Christian........5-1.........................9-6
Dawson County.............3-3.........................8-6
Lumpkin County............2-4..........................5-9
Union County................1-2..........................5-4
Fannin County...............1-5.........................5-9
East Hall.......................0-3.........................6-6
Region 8-AAA
TEAM........................Region...................Overall
Morgan County..............3-0........................13-4
Hart County...................2-1........................5-12
Monroe Area.................2-1........................11-4
Franklin County.............1-2..........................9-5
East Jackson................1-2........................4-13
Jackson County.............0-3.........................9-7
Region 8-AA
TEAM........................Region...................Overall
Elbert County...............4-1.........................11-2
Banks County..............4-1...........................8-8
Rabun County..............3-1...........................5-5
Social Circle................2-2...........................5-8
Oglethorpe County........2-4.........................10-6
Monticello....................2-4..........................3-11
Putnam County............0-4..........................3-10
Region 8-A
TEAM........................Region...................Overall
George Walton..............2-0.........................7-7
Commerce....................1-0.......................10-6
Athens Academy...........1-0.........................9-2
Prince Avenue...............1-0.........................8-4
Providence Christian......1-0.........................6-7
Riverside Military.......... 1-2.........................3-9
Hebron Christian...........0-1.........................7-5
Athens Christian...........0-1........................11-3
Lakeview Academy........0-1.........................3-9
Towns County...............0-1..........................4-9
Tallulah Falls.................0-1..........................2-5
Schedules for the Week of March 20-26
(Listed in alphabetical order by visiting team)
Monday, March 20
Athens Christian at Commerce*
Dawson County at Union County*
East Hall at Lumpkin County*
Flowery Branch at Johnson*
Gainesville at Winder-Barrow*
Habersham Central at Apalachee*
Lakeview Academy at Hebron Christian*
North Oconee at Jefferson*
Riverside Military at Providence Christian*
Stephens County at Oconee County*
West Forsyth at North Forsyth*
Tuesday, March 21
Blessed Trinity at White County*
East Jackson at Jackson County*
Fannin County at Greater Atlanta Christian*
North Hall at Marist
Rabun County at Dawson County*
West Hall at Chestatee*
Wednesday, March 22
Apalachee at Habersham Central*
Jefferson at North Oconee*
Johnson at Flowery Branch*
Lakeview Academy at Athens Academy*
Lumpkin County at East Hall*
Oconee County at Stephens County*
Riverside Military at Providence Christian*
Union County at Dawson County*
Winder-Barrow at Gainesville*
Thursday, March 23
Banks County at Athens Christian
Greater Atlanta Christian at Fannin County*
Jackson County at East Jackson*
Marist at North Hall
Oglethorpe County at Commerce
Rabun County at Franklin County
Friday, March 24
Athens Christian at Riverside Military*
Buford at Clarke Central*
Chestatee at West Hall (DH)*
Commerce at Towns County (DH)*
Dawson County at Union County*
East Hall at Lumpkin County*
Flowery Branch at Loganville*
Gainesville at Winder-Barrow*
Habersham Central at Apalachee*
Lakeview Academy at Tallulah Falls*
Lambert at North Forsyth*
North Oconee at Jefferson*
Stephens County at Oconee County*
White County at Blessed Trinity*
(* -- Denotes region game.)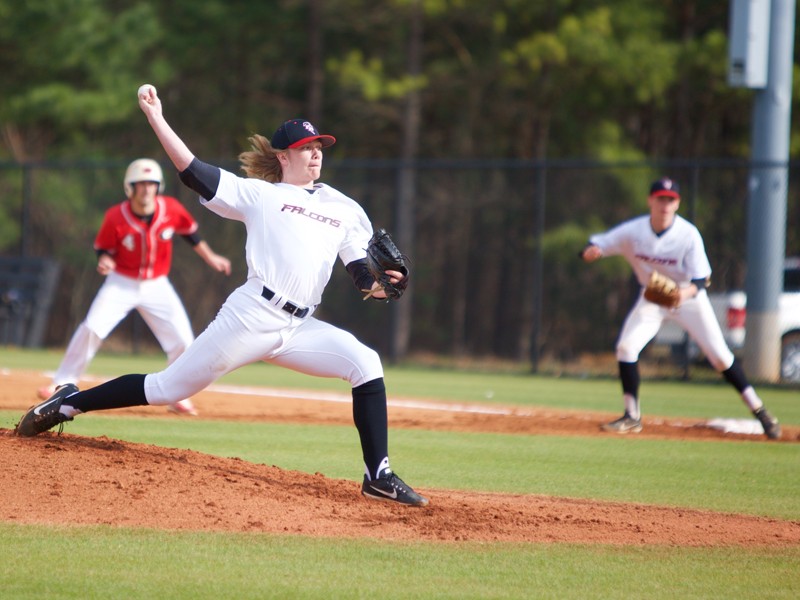 http://accesswdun.com/article/2017/3/377026/baseball-standings-base