A need for space - that was the obvious issue and the most prominent request at a community meeting at the Gainesville branch of the Hall County Library System Wednesday morning.
The brick building that faces Academy Street in Gainesville is the main branch of the library system and it's due for a face lift .
"If we had more space, it'd be an investment," said Library System Director Lisa MacKinney during the discussion at Wednesday's meeting.
"We're the primary provider of early literacy in Hall County, in terms of where do kids go to get exposure to reading books, where do parents learn how to read to their children and find those resources. We're the number one game in town for that. Our Story Time numbers have doubled recently. If we had more room... we could do so much more than we're doing now. If we had a bigger Story Time room, with more space, I think we'd see even greater growth," MacKinney said.
MacKinney said they even have to take reservations for many of their programs, limiting how many kids can come. She said Story Time program numbers grow every year and never drop.
On the main floor, staff offices and meeting rooms also needed more room. Up the spiral staircase, more space is needed for the computer section and growing genealogy program.
The need for space wasn't limited to inside. Parking was also an issue that MacKinney said had been brought up many times both in their previous meeting and to her staff previously.
Another issue to tackle is the fact the kids and teens spaces were downstairs and right next to the doors.
"Right now we have an issue that adults have to pass through the children's area to get to the adult area or circulation desk or sometimes the restrooms. That's a security issue. We've also had some issues with kids darting out the front door when parents turn their back to check out," MacKinney said. "Never had anybody hit, but there's always a first time and we'd rather avoid that."
MacKinney also said they had already heard about private study spaces, both two-seaters and small conference style rooms, as well as meeting rooms with dividers so events like the annual Friends of the Library used book sale wouldn't prevent a room from being used for another purpose.
"We take this room for a month," said a Friends member, referring to the meeting room where the meeting was held. "The children's programs have to be held in the children's area because of our sorting here, and it takes time. For the book sale, we use every inch of space that we can without totally throwing out the patrons to set up and sell the books for two days."
Representatives from Brewster & Crocker Architects and Vivre Interiors, Inc, who are working with the library system on the design and renovations, as well as representatives from Hall County Government attended the meeting and joined in the small discussion.
Low turnout and feedback at both of the two meetings and online led MacKinney to consider another community meeting after plans were more concrete.
MacKinney said their library project is number one on the list of recommended projects to be funded by the legislature. That funding would essentially double the budget for their ideas. If approved, they will begin renovation in Fiscal Year 2019.
Online comments will be accepted through Monday.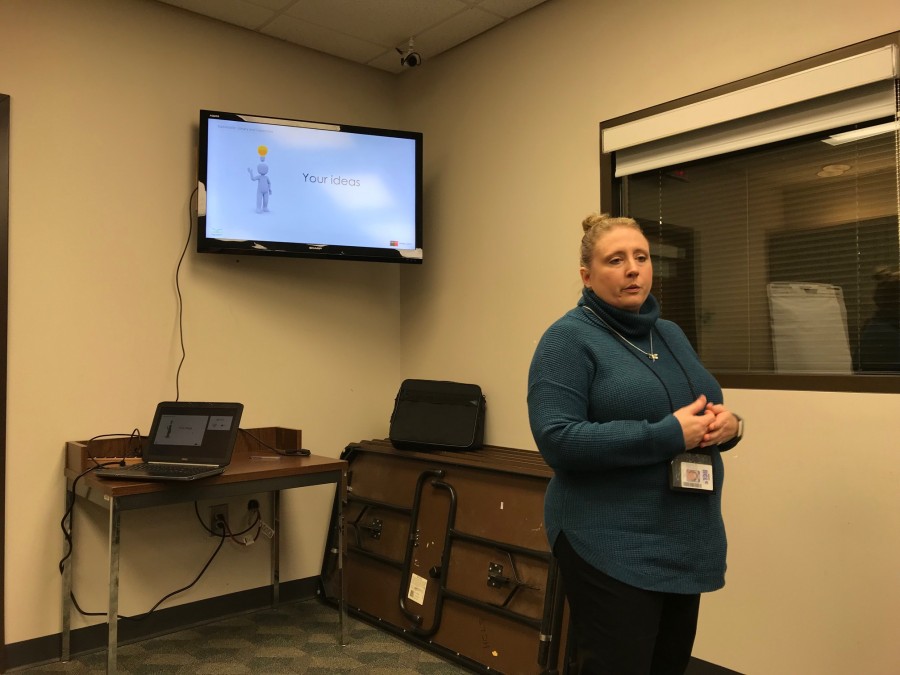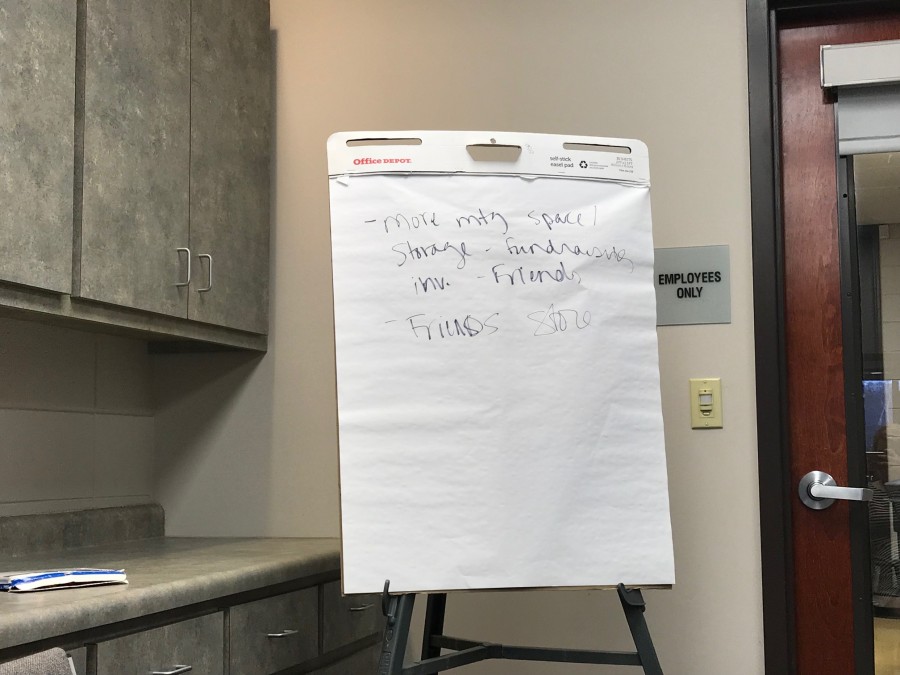 http://accesswdun.com/article/2017/12/613479/hall-county-library-asks-for-input-on-more-space-new-design-at-gainesville-branch