WINDER — After surging toward history in the regular season, the Winder-Barrow football team wrote another chapter on Friday.
The Bulldoggs won their first state playoff game since 1993 courtesy a 36-7 victory over Chattahoochee in Winder.
Second-seeded Winder left no doubt, sprinting to a 27-0 first half lead before the visitors finally got on the board in the third quarter. The strong start set the Bulldoggs (9-2) on the path to next week's showdown at top-seeded Harrison in Kennesaw.
If itcan get another start like Friday's Winder will have to like its chance at the upset.
Ryan Mayard got the Bulldoggs on the board with a 45-yard interception return for a touchdown just seconds after kickoff.
Sterling Sumpter then got Winder's offense going with back-to-back touchdown runs, scoring from 21 yards and a yard out for a 20-0 first quarter advantage. Jamar Mack made it 27-0 on a 55-yard scamper in the second quarter.
Chattahoochee responded with a 27-yard scoring run in the third quarter -- only to watch Winder counter with a 73-yard touchdown pass from Brock Landis to Tyreek Perkins. The Bulldoggs added a safety in the fourth quarter.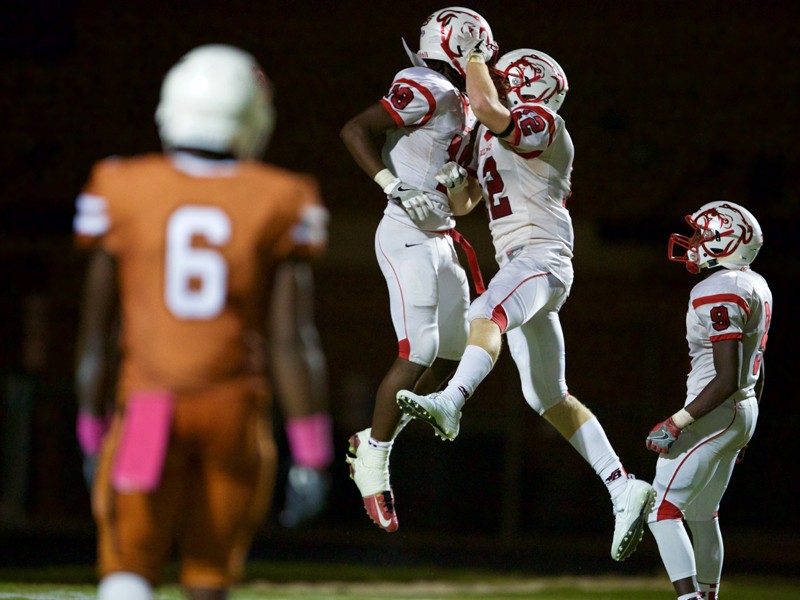 http://accesswdun.com/article/2017/11/604463/winder-rolls-to-first-playoff-win-in-24-years-with-relative-ease