GAINESVILLE – Hall County is proving the old adage that "one man's trash is another man's treasure."
Recycling waste has become big business –big, profitable business - for Hall County and the future looks even stronger according to Public Works Director Ken Rearden.
Rearden told the Hall County Commission Thursday evening that he hopes to expand the county's recycling capability because, "FY 2018 probably is going to see a large increase of tonnage processed through this facility."
The facility Rearden referenced is the Material Recovery Facility (MRF) that the county opened on Chestnut Street in 1992.
Rearden says the 12,000-square feet building is operating at near-full capacity and he is lobbying for the county to construct an 85,000-square feet building at the county's landfill on Oakbrook Drive in order to handle the anticipated growth in recycling.
At present the Chestnut Street MRF is fed by 12 compactor sites scattered across the county that provide "three stream recycling". Hall County residents are encouraged to sort and place their recyclables into three separate bins available at the compactor sites: metals and plastic in one, glass in another, and cardboard in a third bin.
He said because the recyclables need to be manually sorted once they arrive at the MRF only 2-3 tons per hour are capable of being processed.
Despite that limitation, Rearden said, almost 8,900-tons of recycled materials passed through Chestnut Street and were sold in FY2017, up from 3,000-tons in FY2012.
"Before we started this program this facility was operating in the red, and since we started the …modified single-stream recycling at the compactor sites…it has increased our revenues significantly and it's operating in the black," Rearden stated.
Rearden also told commissioners that recently the county entered into an agreement with Kubota Manufacturing to collect their recyclable cardboard. "We're loading four truckloads a day from them, tractor trailers."
"The cardboard is the goldmine over at our facility over plastic because of the volume," Rearden said.
He said he is hopeful new technology being developed will allow the county to accept cardboard from the chicken processing companies; he said "the wax coating on them is the problem…but that would be a huge increase in volume, I can tell you that."
"With the cardboard we are getting from Kubota and other large commercial industrial facilities in the county it is going to be a tremendous growth. In fact, we're probably going to go talk to Zach (Propes, Hall County Financial Services Director) about changing our budget."
Rearden said that construction of the new facility at the landfill site would need to be a part of the next budgeting process, but that the building could be funded by SPLOST revenues.
"I think now is the time for us to get into the recycling business and save space in the landfill. We're looking at 10-15 years more life (of the landfill) if we were to build this thing."
APARTMENT COMPLEX REZONING APPROVED
When no one spoke in opposition to a rezoning request by Morningstar Investment Group to enlarge the site of 353 planned apartments along Spout Springs Road, commissioners voted unanimously to approve the request.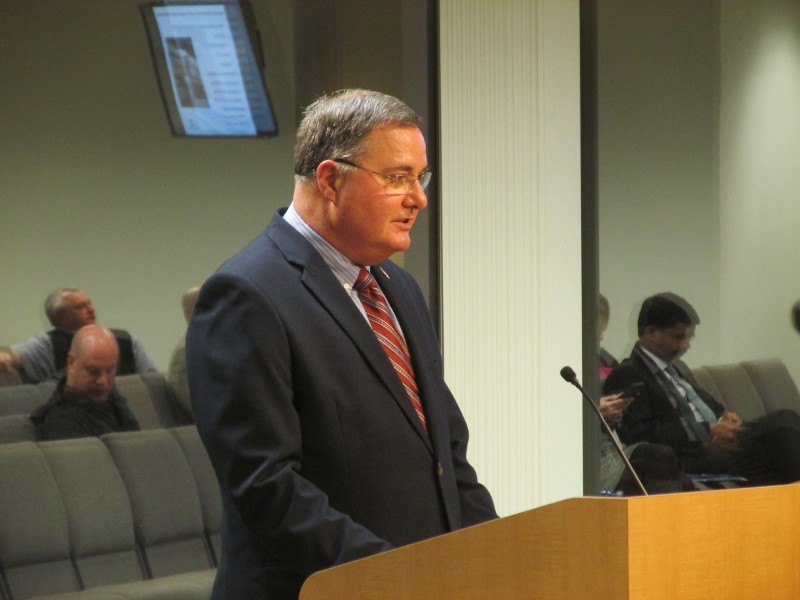 http://accesswdun.com/article/2017/11/604013/recycling-waste-materials-brings-cash-to-county