BUFORD – There was excitement in the air Friday morning – literally – as hundreds of students waved enthusiastically at the approaching single-engine aircraft performing a flyover above the playground of Friendship Elementary School in southern Hall County.
"Friendship Elementary," the familiar voice said over the aircraft's radio and across the school's land-based PA system, "the Civil Air Patrol individuals sure are proud of you for being the Civil Air Patrol 'School-of-the-Year'."
The familiar voice was that of Hall County School Superintendent Will Schofield, an observer aboard the Cessna 172, and over the radio and across the school PA system he sounded as excited as any of the youngsters he was speaking to on the ground below.
The tenth annual Aerospace Connections in Education (ACE) lift-off event was being held at Friendship Elementary in recognition of the school being named the 2017 National ACE School and having the group's 2017 National ACE Coordinating Educator as a member of the faculty, Brian Johnston.
Johnston explained, "I work with the Civil Air Patrol (CAP) and my children got into it, and as they were doing this I started looking at all the things they had to offer for aerospace education."
"And being a teacher," Johnston continues, "I was seeing a lot of things that they (CAP and the Air Force Association) do for educators."
Johnston said bringing the programs to Friendship Elementary was a natural thing to do as many of the offerings mesh well with "STEM Georgia" and the state's emphasis on advancing science, technology, engineering and math education curriculum.
"STEM kits," Johnston said, "once you join you can order STEM kits; they're sent for free…things that really give the kids hands-on activities."
"We're not used to, as teachers, being able to get all the stuff that we can get without… a lot of hoops to jump through."
Friendship Principal Dr. Tracie Brack said in a media release: "We cannot thank the CAP and AFA enough for support to our school in this program. Thanks to Mr. Johnston, our entire school is immersed in STEM through the free CAP STEM Kits and other STEM programs."
The airplane's radio again came across the school's PA speakers as Superintendent Schofield and his pilot made a second pass over the schoolyard. "I sure do look forward to seeing a number of you getting into STEM fields…STEM careers are a tremendous need in our nation."
Susan Mallett, Youth Development & AFA/STEM Education Programs Coordinator, asked the excited students what could top the excitement of the flyover.
She answered her own question by saying, "You study really, really hard so one day you can maybe design an airplane, fly an airplane, work in the control tower…become a meteorologist…or just be an educator who teaches other young people about the exciting things of science, technology, engineering and math."
One math equation was obvious to all: young students + aircraft = lots of excitement.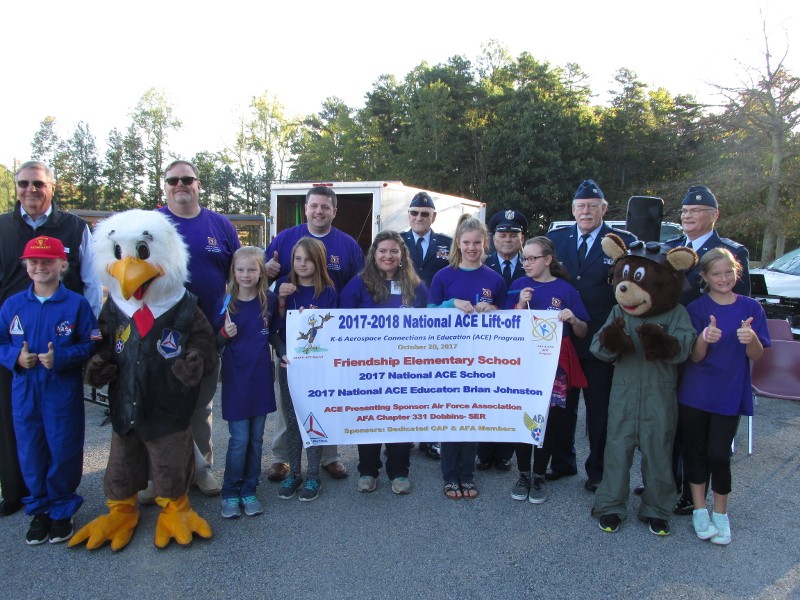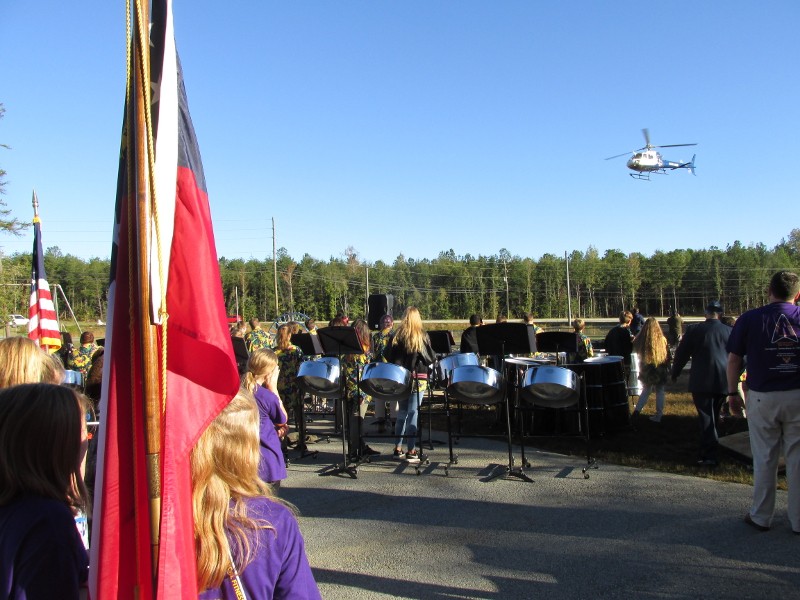 http://accesswdun.com/article/2017/10/596202/friendship-elementary-students-celebrate-national-designation