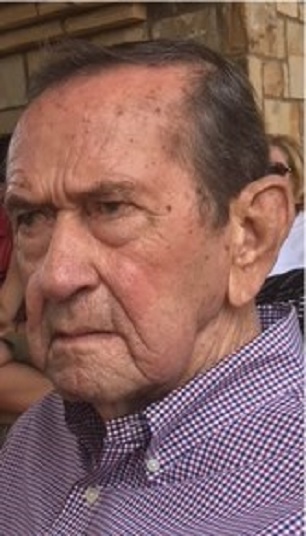 Junior (A.Z.) Ferguson, Jr., 77, of Flowery Branch passed away on Thursday, November 9, 2017.
Funeral services will be held at 2:00 p.m. on Saturday, November 11, 2017 in the Chapel of Memorial Park Funeral Home with Rev. Wayne Norris officiating. Interment will follow in Memorial Park Cemetery. The family will receive friends at the funeral home on Friday, November 10, 2017 from 5:00 p.m. until 8:00 p.m.
Born on December 20, 1939 in Hall County he was the son of the late AZ and Cleo Armour Ferguson. He was retired and a veteran of the U.S. Army Reserves.
In addition to his parents, Mr. Ferguson is preceded in death by his son, Gregory P. Ferguson; sisters, Marjorie Pierce, Bernice Morris, Bonnie Terrell, Doris Gillespie; brothers, Gene Ferguson and Harold Ferguson.
Mr. Ferguson is survived by, Patsy Ferguson, his best friend and caregiver, of Flowery Branch; brother, Randy Ferguson of Gainesville; sisters in law, Gladys Campbell, Margaret Bennett, Brenda Cheek; sister and brother in law, Carolyn and Jimmy Goble all of Gainesville and a number of nieces and nephews.
Memorial Park Funeral Home, 2030 Memorial Park Road, Gainesville, GA 30504 is in charge of arrangements.
Send online condolences to www.memorialparkfuneralhomes.com