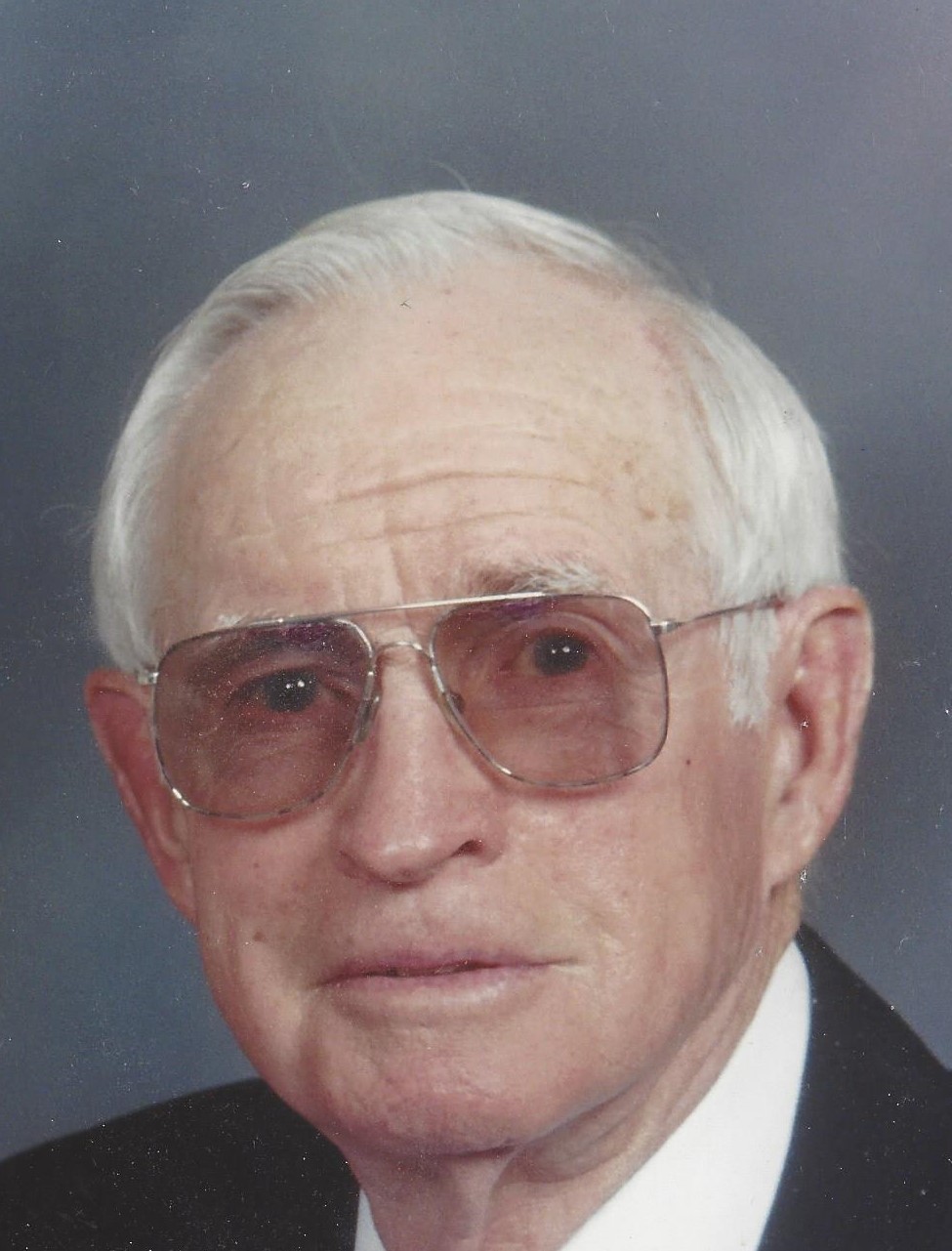 Tommy J. Phillips, 94, of Gainesville, passed away Thursday March 16 after a brief period of declining health. Tommy was born on July 13, 1922 in Dacula, Georgia to the late Edgar Phillips and Lola Kilcrease Phillips. He graduated from Dacula High School in 1941 and attended Abraham Baldwin Agricultural College on a basketball scholarship until such time as he was called to serve his country.
Tommy served as a Staff Sergeant in Company A 1256th Engineer Battalion in Central Europe and the Rhineland from August 1943 to April 1946 earning the European Service Medal and two Bronze Service Stars. Upon his discharge, he enrolled at the University of Georgia where he graduated in 1948 with a Bachelor of Science Degree in Agricultural Engineering.
Initially, Tommy was employed by the Farmers Home Administration as a building and property appraiser. He then secured a position as an Engineer with the USDA Soil and Water Conservation service where he worked for over thirty-five years designing and supervising water shed and water retention projects along the Chattahoochee, Savannah, and Flint River basins; Southlake Mall and the Georgia Mountains Fairgrounds. After retiring, Tommy reignited his love for the outdoors and being with and around people and the land by starting a private land-surveying business. He enjoyed that endeavor until his final retirement at the bright age of 91.
Tommy was a member of Trinity Baptist Church where he served as a Sunday School teacher and deacon for over thirty years. He was a member of the Surveying and Mapping Society of Georgia and the Lanier Lions Club, serving as president in 1998.
Tommy is preceded in death by his brothers Edgar James and Wesley Jones Phillips and his sister Janet Bruce. He is survived by his wife of 56 years, Maxine Barker Phillips, son and daughter in law, Randy and Suzanne Phillips, grandsons Austin and Wade Phillips, all of Gainesville, sister and brother in law Sara and Foster Morgan, Dacula; sisters in law Grace Phillips, Dorothy Nell Barker, Patty Barker and Carol B. Roper; and many beloved nieces and nephews.
A special tribute is given to the loving and caring professionals and friends at Ashton Senior Living, Gainesville.
A service of celebration of his life will be held at 11:30 a.m. Monday, March 20, 2017 at Trinity Baptist Church 989 Dawsonville Highway, Gainesville. Rev. Chris Pope and Rev. Rick Taylor will officiate. The family will receive friends from 4:00 p.m. until 6:00 p.m. at Little & Davenport Funeral Home on Sunday March 19.
In lieu of flowers, contributions can be made to the Ronnie Green Heart Center, Trinity Baptist Church, New Holland Baptist Church Ministry; or a charity of one's choice.
Those wishing to send online condolences to the family may do so at littledavenport.com
Little & Davenport Funeral Home and Crematory, 355 Dawsonville Highway, SW, Gainesville, Ga. 30501 is in charge of arrangements.