Posted
7:46PM on Friday 5th September 2014
( 3 years ago )
Friday Game Night ready for everyone to get involved in Week 2
By
Morgan Lee
Sports Editor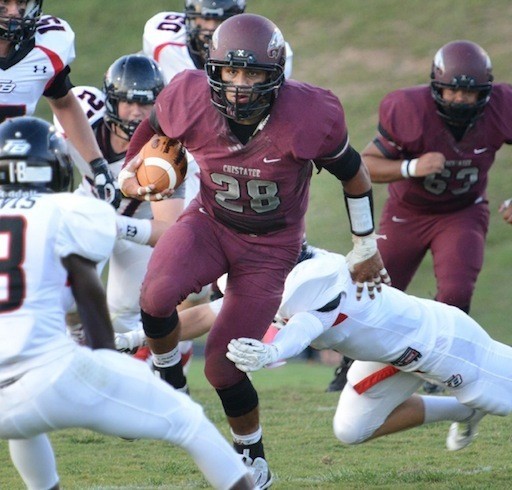 CHECK OUT FRIDAY GAME NIGHT
Visit our
Friday Game Night
section to get all the information you need prior to Week 1 of the high school football season.
Last week got us going full steam -- and we're far from finished. In fact, some teams are just getting going tonight, as Week 2 of the high school football season kicks off Friday night.<br /> <br /> And -- like a swarming special teams unit -- Friday Game Night and Access North Georgia have all the angles covered<br /> <br /> <a href="http://www.accessnorthga.com/fridaygamenight"><b>FRIDAY GAME NIGHT</b></a> has all the information you need for the full slate of games set for tonight in stadiums throughout northeast Georgia.<br /> <br /> We have a full feature on the all-star showdown that is McEachern at Buford, as well as previews of 20 other contests.<br /> <br /> We will also keep you up-to-date on all of Friday night's scores, both on Access North Georgia, and on our twitter handle: @FridayGameNight.<br /> <br /> Be sure to check back with us throughout the night and into Saturday morning for all the info on week 2.<br /> <br /> <b>WEEK 2 HIGH SCHOOL FOOTBALL SCHEDULE, Sept. 5</b><br /> Apalachee at Winder-Barrow<br /> Banks County at Johnson<br /> Chattahoochee at North Forsyth<br /> Chestatee at West Hall<br /> Dacula at Mill Creek<br /> East Hall at Pickens<br /> Elbert County at Stephens County<br /> Gilmer at Dawson County<br /> Habersham Central at Northview<br /> Hebron Christian at Commerce<br /> Jefferson at North Hall<br /> Lakeview Academy at St. Francis<br /> Lanier at Clarke Central<br /> North Gwinnett at Hillgrove<br /> McEachern at Buford<br /> Mt. Pisgah Christian at Rabun County<br /> Murray County at Fannin County<br /> Union County at Lumpkin County<br /> White County at Jackson County<br /> <br /> Saturday<br /> Towns County at Mt. Vernon
© Copyright 2017 AccessWDUN.com
All rights reserved. This material may not be published, broadcast, rewritten, or redistributed without permission.